"Zlotnick's memoir is an astrological mystery, an anatomy of grief, and a thoughtful exploration of the complicated individuation that twins must navigate. But most of all it's a story about making sense of loss and of how two wounded healers learn to transform their own pain to help others. By looking deeply at death, this moving memoir unlocks what life has to teach us."
—Alison Bechdel, Author of Fun Home: A Family Tragicomic
Linda and her identical twin sister, Lou Ann, share everything growing up: a crib, their clothes, friends, and a special twin ESP. As young adults they both come out as lesbian. They are drawn to work in healing professions, Lou Ann as a social worker and psychoanalyst, Linda as a professional astrologer. When Lou Ann dies of cancer at age fifty-six, Linda experiences a soul-crushing loss. Through dreams, healers, the love of her family, and her study of something new—astrological death charts—she recovers and goes on to help others who suffer overwhelming grief.
"Star Sisters is a moving expression of the deep bonds, intertwined identities, and magical connection that twins experience in life, and an honest narrative of the unique loss when one twin dies."
—Gayle Sherman Crandell, MA, LPCC, Grief Therapist and Co-Founder of Crocus Hill Counseling Center, St. Paul, MN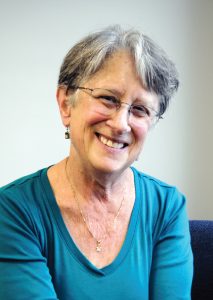 Moon began studying astrology in 1973. After formal training with Zipporah Dobyns in 1977, she began full-time practice as a professional astrologer. In 2005 she began her study of astrological death charts, which she went on to use in her work with clients. A longtime lesbian feminist, she identifies as a spiritual seeker, a Jew, a motherless daughter, and a twinless twin. She and her wife have two grown daughters and live in St. Paul.