Astrological Services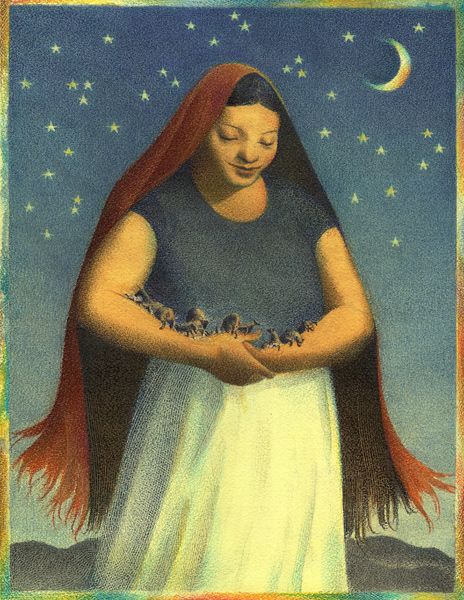 All sessions can be by phone or over Zoom.
"I first met Moon in a period of transition when she read my birth chart. Her reading grounded me with knowledge that felt timeless, ancient, and perfectly relevant all at once. Her wisdom is valuable; it is a unique tool that can be used to objectively 'view' yourself and, perhaps, reconnect you with purpose as it has for me."
~M. Clark
"The hour-long Future Forecast session with Moonrabbit was incredibly helpful and insightful in offering answers and guidance to problematic and confusing areas of my personal and professional life.
One of the amazing benefits of using Astrology as a tool is that it allows you to work with a projected timeline of events, rather than "one day this may happen." This gives you the knowledge to make decisions when its deemed the best (energetic) time to make them and vice versa.
My readings with Moonrabbit have always resonated with me (made sense for my life) and I've found a lot of comfort and release of stress and anxiety, not only in understanding why certain things are taking place but also on learning when they will come to pass and future life events to take place. I would highly recommend a reading for anyone seeking to learn more about themselves (personality characteristics) and/or struggling with questions in life surrounding career, relationships, health, happiness and essentially any other area."
What exactly happens during an astrological session?
Using my online calendar, you can find a convenient date and time to meet while also sending me your thoughts about how you would like to use our time together.  Much like spiritual direction, personal coaching and counseling, an astrology session will be a conversation using the counsel of the planets to help you better understand yourself, your life passages, and, most importantly, give you a sense of timing. Rather than predicting future events astrology shows a variety of possibilities in which you can co-create certain outcomes.
After I have your date, city, and state of birth along with an accurate birth time, I will create a horoscope. Together we will define what happens during the session. We discuss your concerns from the cosmic view of planetary cycles, looking at past periods to gain information about the present.

All appointments, except those indicated, are one hour in length.
"I was just looking at my notes from a natal chart reading Moonrabbit did for me over 20 years ago, and was amazed. The reading was enormously useful for me at the time, but looking back, I'm able to appreciate the accuracy of her insights and interpretations on a whole new level.
 I just had another reading with her, and feel like it gave me a zoomed-out look at my life, a literally cosmic perspective on things that's hard to attain when you're down here in the middle of them. Moonrabbit clarifies the murkiness."
~A.B.
Burlington, VT

Who am I….
Working together in one to five sessions we can explore all the potentials you bring to your life.  The horoscope offers a unique view of emotional and energetic patterns, both productive and difficult, that we inherit at birth.  Through understanding these and changing your perspective, you gain understanding and personal freedom. 
NATAL CHART
1 hour, $200This will offer an overview of personality characteristics, and strengths and weaknesses, as described by your date, place and time of birth. Profession, family, health, love, money, past lives, creativity and spirituality are discussed.
NATAL CHART
for Children
1 hour, $200This gives a wonderful perspective for you as the parent helping to understand the needs and temperament of your child. (14 years and under)
COMPLETE NATAL PACKAGE
5 1-hour sessions, $595Five one hour sessions that will cover your basic personality in great depth. Discussions of your Sun, Moon, Ascendant and the psychological and archetypal themes along with life purpose, relationships, and soul's path are discussed.
Who are we together….
All relationships have their strengths and weaknesses, along with Karma and life lessons.  Whether you're primary, in business, or seeking to understand your children, I will help you to understand not only each other but the dynamics (often from old family issues) that keep you stuck and unhappy. Using non-judgmental language, you will see "the other" in a new light.
COMPATIBILITY CHART
READING
1 hour, $200An in-depth analysis of the interrelations of any two individuals, whether business, family, friends, or lovers. The session will cover communication styles, life-style issues, past life connections, intimacy needs, and sexuality.
COMPATIBILITY CHART
PACKAGE
2 1-hour sessions, $395Two one hour sessions for two people that focus on relationship patterns for each individual and current cycles as they affect both of you.
My future….
Whether looking at the next couple months or years, astrology provides a roadmap to your future.  I will help you work with your energy cycles to understand your life more deeply and how to use timing for the best outcomes. We can meet annually, twice or year, or more frequently, depending on your needs.
ONE YEAR
FORECAST
1 hour, $200Starting with an overview of the next couple years, this session includes a month by month description of the coming year, focusing on the kinds of cycles and influences you will experience.
COMPREHENSIVE
YEARLY FORECAST
Each hour $150
Four one hour sessions scheduled quarterly to discuss current themes and cycles. This is designed to help you make informed decisions and plan for the immediate future.
MID-YEAR UPDATE
30 min, $100A half-hour session designed to look at the next six months with more clarity or to answer specific questions.
FIVE YEAR OVERVIEW
1 hour, $200A year by year description of the coming influences about work,love, health and personal growth. This session includes highlights of each year, and a long-term perspective.
PROBLEM SOLVING READING
30 min, $100A half-hour session designed to look at questions you have about right now or the immediate future.
ECLIPSE READING
1 hour, $200This hour session will help you understand the specifics of the upcoming August eclipses in your chart.   If you session is booked between 8/7-18 you will receive as $45 discount.
Healing From Loss…
DEATH CHARTS
Astrological Packages
BUY ANY TWO SESSIONS
$375(i.e. book both a Natal Chart and a Yearly Forecast)
BUY ANY THREE SESSIONS
$550
BUY ANY FOUR SESSIONS
$700
*mp3 download included for all services
Session CD $10
"I have gotten three astrology readings from Moon: a short reading of my birth chart and a compatibility reading around two years ago, and a 5-year forecast recently. When I first got the birth chart and compatibility readings, they felt accurate and also helped me articulate some very difficult dynamics in my life at the time. Looking back on those readings, all that she said about the immediate future were also super accurate. The 5-year reading helped me feel secure and more at peace with some dynamics coming up that may be quite challenging.
Moon is amazing at translating planetary energies to easily understandable language about everyday life, and is direct, clear, honest, and transparent. I can't recommend her enough!"